30 Jan 2023
AJAX/ LUNDIN Machine Learning Model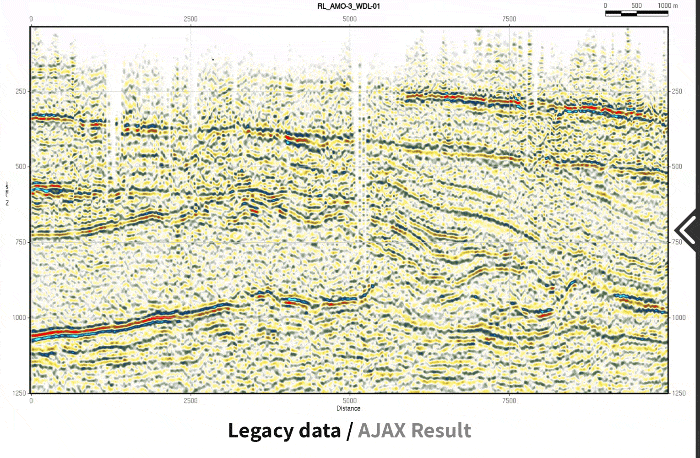 Lundin Geolab's (AkerBP's) trained Machine Learning models, which are available in OpendTect's library of trained ML models, continue to amaze us.

This example is taken from a geothermal exploration project that we are currently working on. The data set is a legacy 3D dataset covering the city of Almelo in the Twente region of The Netherlands.
Target is the pre-salt interval consisting of Permian and Carboniferous sands starting below the prominent deep reflector at around 1 s. AJAX not only tackles random noise; it also reshapes the amplitude and phase spectrum of the signal. The result on this data set is stunning. Seismic events post-AJAX are much more continuous and have more character, which greatly facilitates the interpretation in this challenging setting.